The Healing Kadi Foundation is a Christian faith-centered organization that works with the people of South Sudan to provide sustainable, high-quality healthcare, education for local healthcare providers, and psychological and spiritual counseling.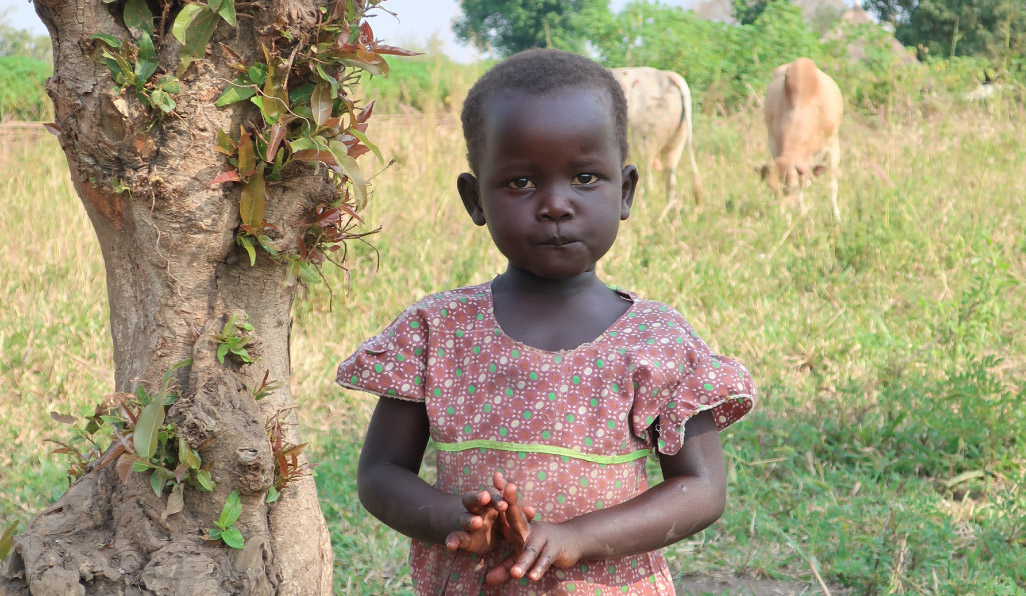 We serve people of all backgrounds, nationalities, and religions
We build capacity by educating and transforming local residents into a self-sustaining, healthy community
We are committed to our mission by meeting the needs of the people through adversity and prosperity
We allow professionals to develop their knowledge and mentor young innovators to solve medical challenges in South Sudan
We have partnerships with churches
We share the love of Jesus Christ through actions and words
Creating a Welcoming Community
At our establishment, we take great pride in providing a welcoming and inclusive environment that celebrates diversity in all its forms. We recognize and value the unique experiences, perspectives, and traditions that each individual brings to the table, and we make it our mission to ensure that everyone who walks through our doors feels valued and respected.
It is with this ethos in mind that we proudly serve people of all backgrounds, nationalities, and religions. Whether you come from a different part of the world, speak a different language, practice a different faith, or simply have a different way of life, we believe that you have a place at our table.
We believe that diversity is not only something to be celebrated, but also something to be learned from. By engaging with people from different backgrounds, we gain a deeper understanding of the world around us and broaden our perspectives. We strive to create an atmosphere where everyone feels comfortable sharing their unique stories and experiences, and where we can all learn from one another.
Ultimately, our goal is to create a community that is united in its diversity. We believe that by serving people of all backgrounds, nationalities, and religions, we are doing our part to promote acceptance, understanding, and harmony in our world.
Capacity Building
At the heart of our mission lies the firm belief that sustainable progress can only be achieved by empowering individuals and communities to take control of their own destinies. That is why we place a strong emphasis on capacity building – the process of developing the knowledge, skills, and resources necessary for people to create meaningful change in their own lives and communities.
Through a combination of education, training, and transformative experiences, we aim to help local residents become self-sustaining, healthy individuals who are equipped with the tools they need to thrive. Our approach is grounded in the belief that people are the experts of their own lives and communities, and that true transformation can only occur when individuals are given the opportunity to take ownership of their own growth.
Through our capacity building initiatives, we aim to create a ripple effect of positive change throughout the entire community. By empowering local residents to become agents of change, we hope to spark a wave of progress that will lift up everyone in the community, from the youngest child to the oldest elder.
Committment
Healing Kadi Foundation is deeply committed to fulfilling our mission of serving the needs of the people, no matter what challenges or opportunities come our way. Our dedication to this cause is rooted in the belief that everyone deserves access to the resources and support they need to thrive, regardless of their circumstances.
Whether in times of adversity or prosperity, we remain steadfast in our commitment to healing and empowerment. We believe that healing is not just the absence of illness or injury, but a holistic process that encompasses physical, emotional, and spiritual well-being. Our goal is to provide a comprehensive range of services that address these different aspects of healing, so that every person who comes to us is able to receive the care and support they need to reach their full potential.
Through our work, we seek to create a world where everyone has the opportunity to live a healthy, fulfilling life, free from the barriers that prevent them from realizing their full potential. We recognize that this is a tall order, but we are committed to doing everything in our power to make it a reality.
Empowering Healthcare Innovators
We recognize that the challenges facing the healthcare sector in South Sudan are complex and multifaceted, and require a sustained and collaborative effort to address.
To achieve our mission, we have created a dynamic platform that brings together local professionals from a wide range of medical fields. Through this platform, these professionals are able to develop their skills, share knowledge and expertise with colleagues both locally and globally, and mentor the next generation of medical innovators and leaders.
We believe that this collaborative approach is essential for solving the medical challenges facing our community. By harnessing the power of local expertise and international best practices, we are able to identify and implement innovative solutions that are tailored to the unique needs of our community.
At the heart of our work is a commitment to empowering young talents and future innovators. We recognize that the future of healthcare in South Sudan depends on the next generation of leaders, and we are dedicated to providing them with the support and mentorship they need to succeed.
Partnering with Churches
At our organization, we understand the power of collaboration and partnership in achieving our mission of serving the needs of our community. As such, we have formed a number of key partnerships with organizations and institutions that share our vision of creating a brighter future for all.
One of our most important partnerships is with local churches. We recognize the critical role that faith-based organizations play in our community, and we are honored to work alongside them to address the pressing challenges facing our neighbors.
Through these partnerships, we are able to leverage the resources and expertise of local churches to provide a wide range of services and support to those in need. Whether through financial assistance, food and clothing donations, or volunteer efforts, we are able to make a meaningful impact on the lives of individuals and families in our community.
But our partnerships with churches go beyond just material support. We also value the spiritual and emotional guidance that churches provide, and we work closely with pastors and other faith leaders to ensure that the needs of the whole person are addressed.
Ultimately, our partnerships with churches are a testament to our belief in the power of collaboration and community. By working together, we are able to achieve far more than we could ever accomplish alone, and we are honored to have the opportunity to serve alongside these vital institutions in our community.
Sharing the Love of Jesus Christ
At the core of our organization's mission is the belief that love and compassion are the most powerful forces for positive change in the world. We believe that by sharing the love of Jesus Christ through both our actions and our words, we can make a meaningful difference in the lives of those around us.
For us, sharing the love of Jesus Christ is not just a matter of preaching or proselytizing. Rather, it is about living out our faith in a tangible and meaningful way, by demonstrating compassion, empathy, and kindness to everyone we encounter.
Through our actions, we strive to embody the teachings of Jesus Christ, showing mercy to the marginalized, caring for the sick, feeding the hungry, and welcoming the stranger. By doing so, we hope to create a world that is more just, more compassionate, and more loving.
But we also recognize the importance of using our words to share the love of Jesus Christ. Through our interactions with others, we seek to communicate the transformative power of faith, inspiring others to join us in our mission of service and compassion.
Ultimately, our goal is to create a community of love and service, where everyone is valued and cared for, regardless of their background or circumstances. By sharing the love of Jesus Christ through both our actions and our words, we believe that we can make a real and lasting difference in the world.
Serving Refugees Returning Home
The Healing Kadi Foundation clinic provides medical services to South Sudanese returnees, specifically in the Kajo Keji and surrounding counties. However, people from all corners of South Sudan have sought care here. Since the return of relative peace to the areas, the people of Kajo Keji, displaced by the war in 2016, have been gradually returning home.
Unfortunately, for many the places they used to call home are gone. They were destroyed by fire or vandalized. They have to start afresh. The Healing Kadi Foundation, mindful of the area's economic situation, has been treating patients for free for a year and a half. This allowed those who have returned to cultivate and grow crops and raise other resources.
The Healing Kadi Foundation has not returned to its basic shared model of care. As a result, beginning in November 2022, patients are now asked to contribute a small portion of their treatment. The HKF wants to make it clear that no patient leaves the clinic without treatment because they cannot afford to contribute their share.
Building Tomorrow's Leaders
Our mission is to build the capacity of tomorrow's leaders in South Sudan. We invest in training for the medical professionals that serve this vibrant community. We have successfully trained three physicians, a generalist, a Pediatrician, an Internist, three nurses, and one Laboratory technician. In addition, we have six students in various fields of medical training, Radiology Tech, nursing, Laboratory technology, and electrical technology.
Childrens Hospital Construction Team
Kajo Keji Children's Hospital
The hospital will have 40 pediatric beds, 11 beds for newborn babies, and four maternity recovery beds. The foundation and walls of the hospital were constructed in 2016. However, the hospital's roofing was put on hold due to civil unrest.
We are working today to continue the construction and completion of this hospital that will serve a large area of South Sudan. The pediatric hospital is only the beginning of a more significant portion of a general hospital encompassing multiple specialties. Completion of the pediatric hospital will begin as soon as funds are raised.